Galveston DA joins secrecy party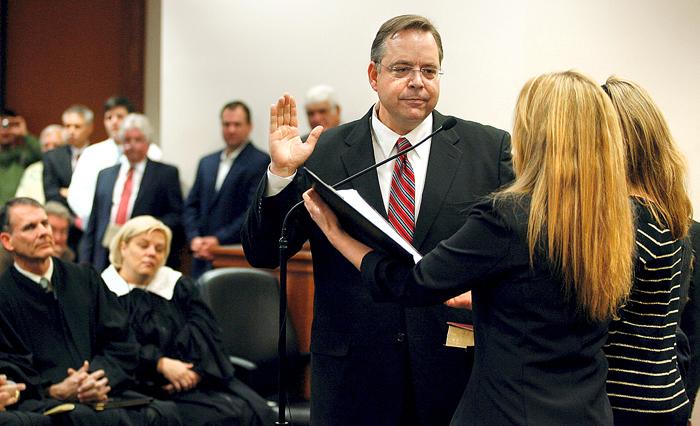 The Galveston County District Attorney Jack Roady has decided to pick secrecy in the Friendswood police body camera fight with Dolcefino Consulting.
Just minutes before cops went to the home of a Friendswood grandfather to seize children without a warrant or court order, we now know one of the cops claims he talked to an Assistant Galveston District Attorney. Now Galveston County wants to keep those communications secret, claiming no one was ever charged.
"This is exactly why we want to see what happened that night," says Wayne Dolcefino, President of Dolcefino Consulting. "The Galveston District Attorney could voluntarily give us these records, but they want to hide the truth. In Galveston County they can bust in your house without a piece of paper and then keep it a secret by not arresting anyone. Let the sunshine in Mr. Roady," says Dolcefino.
The raid came in the midst of a nasty custody battle involving Mindy Comstock. It is rare for police to interfere with child custody cases, and that's why it's hard not to notice her ex is a Houston Police SWAT officer.
The cops were called and dispatched to the home of the kids' grandparents, Joe and Bonnie Manley. The officers put the elderly grandfather in handcuffs and went into the house for the kids, telling them they had to leave with their father at 11:00 p.m. on a Tuesday night.
Twenty minutes before Friendswood police went to the house there was a call to ADA Kayla Allen where she supposedly approved criminal charges of interfering with custody, even though other phone records show the grandparents were never told they were interfering with custody. Allen refused to talk to us, and now Galveston County wants to keep this stuff secret.
The Friendswood Police Department is already trying to withhold the body camera footage from the night of the incident that could answer questions. A Harris County judge has yet to rule where we will fight the body camera secrecy.
Now the DA has joined in on the secrecy and it sends a horrible message to Galveston county residents.
"This family and all the families in Friendswood deserve to know what happened that night, and the only way to do that is put the pieces together of the body cam and the communications with the DA's office," says Dolcefino. "The DA is making it impossible to do that and makes us wonder why everyone is being so secretive. It is time to show everyone what really happened that night."